"When I was a child, I talked like a child, I thought like a child, I reasoned like a child. When I became an adult, I put childish ways behind me. Now we see but a poor reflection as in a mirror; then we shall see face to face. Now I know in part; then I shall know fully, even as I am fully known." 1 Corinthians 13:11-12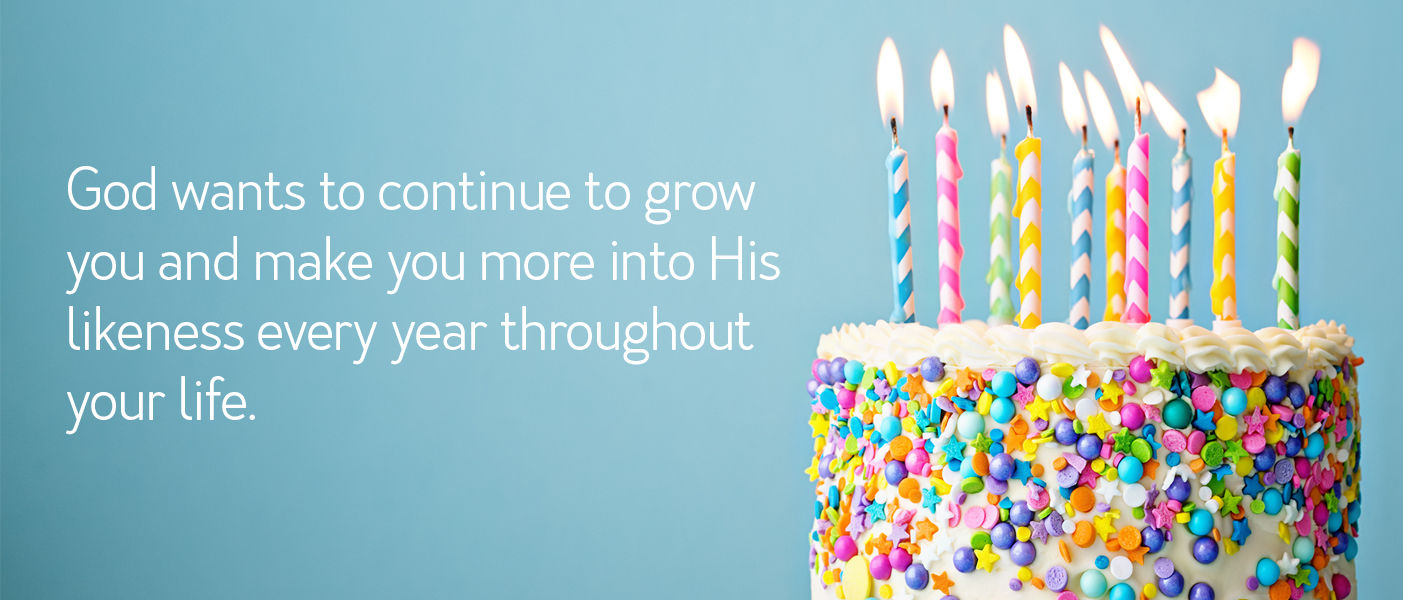 Congratulations on the occasion of your birthday! Today is a special day in your life, and it's a great opportunity to be reminded that you are not just getting older. Throughout our lives, God continues to grow us, and change us, and mold us more and more into His image because we are Christ-followers. God is teaching you new things each and every year.
Don't be tempted to keep looking over your shoulder, and lamenting past mistakes. Instead, look forward to what God is doing in you and through you today. This coming year, resolve to take the wisdom God has given you and make right choices. Just as 1 Corinthians says, make it a point to put away "childish things". We pray this year in your life is the best ever, and that more than ever you will be used by God to accomplish great work for His Kingdom as you live out and share your faith... until your next birthday!
Prayer: God, thank you for creating us and blessing us with life, and the opportunities you give us to grow in Your Word daily, to serve You, and to know You more each day. Make this year one in which we become more like You in every day. Thank you for birthdays! We don't want to be the same come next year. That's why we surrender all of ourselves to You and ask You to give us wisdom and work as your children. In Jesus' name we pray, Amen.
Next Step
A great way to grow spiritually is through discipleship at Cross Pointe Church. You can fill out the online form below and submit it to take a step into a discipleship option at our church.