As a prisoner for the Lord, then, I urge you to live a life worthy of the calling you have received. Be completely humble and gentle; be patient, bearing with one another in love. Make every effort to keep the unity of the Spirit through the bond of peace. Ephesians 4:1-3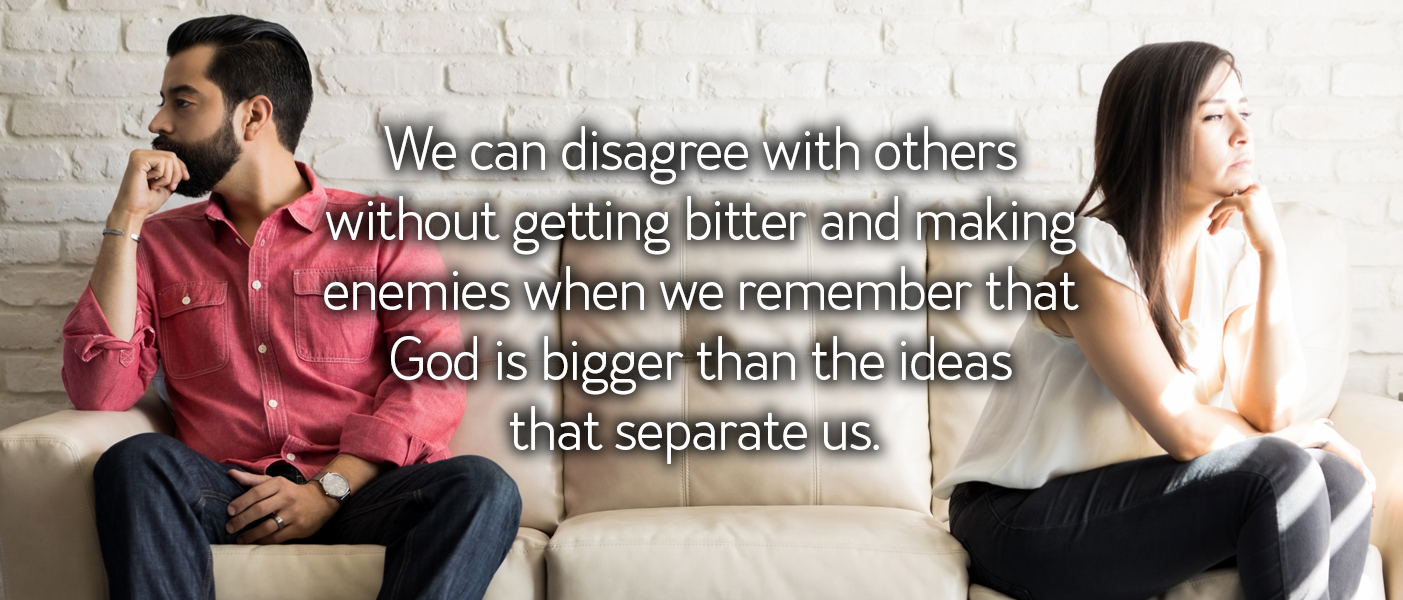 You will certainly face judgment call disagreements in life, church, marriage, and family. That is just a given. Ask God to help you see the situation from the other person's perspective. Ask God to help you develop a healthy balance between love and truth. Never let your heart get bitter. Godly people can disagree without becoming disagreeable.
Perhaps you have had a falling out with someone over a judgment call issue. Perhaps you left a job, a ministry, or a church poorly. Perhaps you are bitter and resentful. Confess it to God and get it out of your heart. Pick up the phone, humble your heart, and right the wrong with the other person. You will be so glad you did… and God will be glorified.
If you hit an impasse on a judgment call issue, yield to the leader. If you disagree with your husband or your pastor or your boss on a judgment call issue (not a sin issue), yield to his leadership. God will bless you for yielding to authority.