dWhat is your plan for discipling a friend or family member that you or someone else has led to Christ? That's a tough question—if you don't have a plan, you've either not thought through a disciple-making process, or you don't intend to disciple anyone.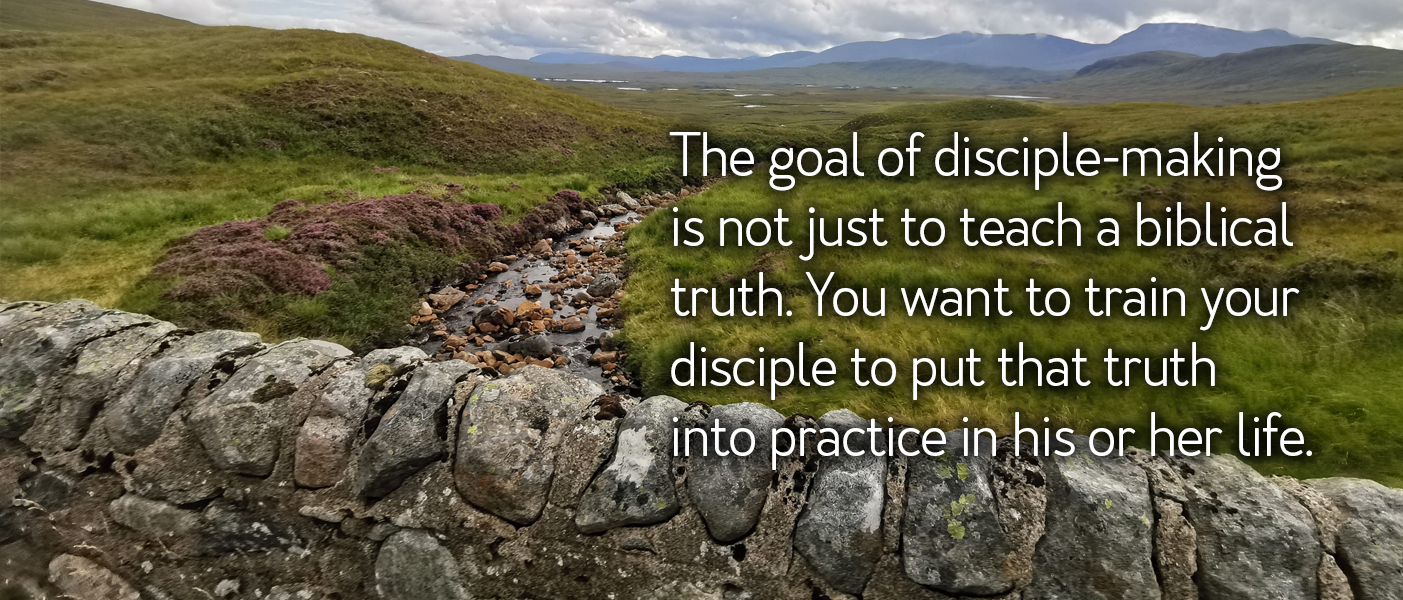 If you're going to be an effective disciple-maker, what should you be teaching to fellow believers that are new to the faith. The Disciples' 25 is a simple plan for discipling another person. Here are 25 key biblical principles you can help a new believer learn and apply to their life. This isn't by any means the only beginners' disciple-making process available, and though not exhaustive, it is a great place to start. Each of The Disciples' 25 is listed on a page with four teaching and application steps:
A truth to teach,
Scripture to help you teach that truth,
How a new Christian can apply that truth in their lives; and
Activities you can do with a new Christ-follower to help model that truth for them.
Remember that the goal of disciple-making is not just to teach a biblical truth. This is important, but it's just the beginning. As you teach a biblical truth, you want to show the foundation for that truth in Scripture(s). Then, you want to train your disciple to put that truth into practice in his or her life. Finally, you want your disciple to learn from you how to turn around and teach that same truth in someone else's life by modeling the truth. This is what disciple-making is all about!