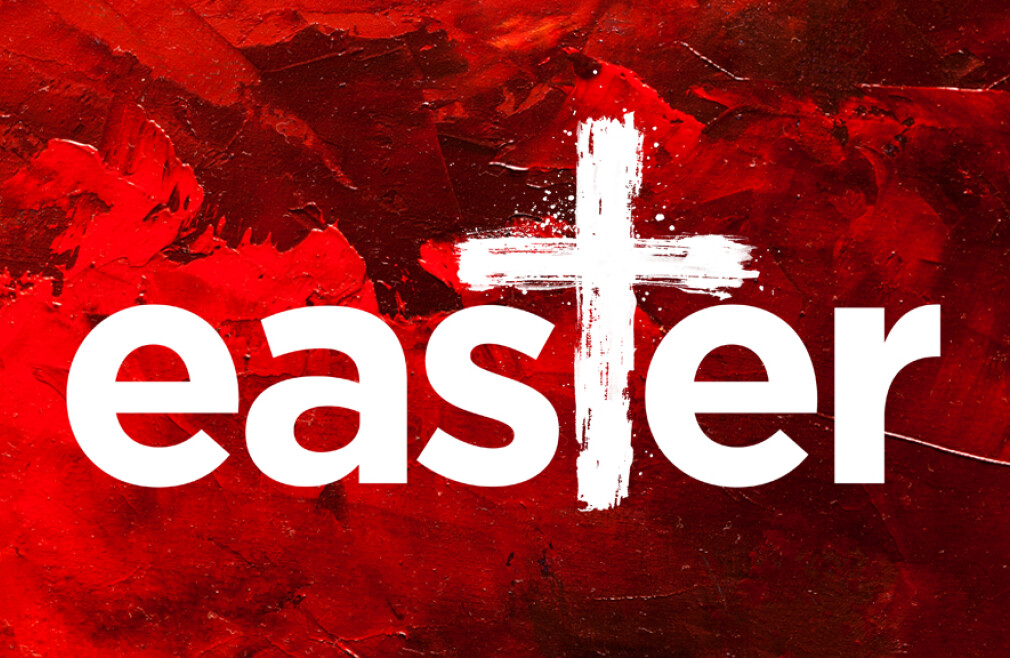 Sunday, April 04, 2021
Uplifting. Powerful. Inspiring. Family-friendly. Full of truth. Full of hope. Easter at Cross Pointe will be all this and more!
This Easter, we invite you to discover why the cross is not the end. Jesus died, rose again, and now we can be a part of this amazing story. Pastor Merritt teaches from Luke 24 and our worship team sets the stage for a celebration of the most phenomenal victory of all time.
Join us this week, Holy Week, as we go into God's Word leading up to Easter. Download our free devotional guide below (PDF file) and follow along each day. You'll also find videos and Scriptures on our social media feeds during this week. May this be a special time of remembrance of the cross, Christ and the resurrection...

Easter Services will be live streamed at live.crosspointechurch.com, and on Facebook and YouTube. You can enjoy Easter with us from the comfort of your home. Our hosted online experiences feature a chat window, live interactive prayer, all the notes from Pastor Merritt's message, and so much more. We're making your online experience the very best it can be--and we hope you will join us.
Easter Worship will be at 9:15 and 11:00 a.m. in-person at Cross Pointe. RSVP for our services is now filled and seating is now closed. Those without reservations should attend online. Limited seating is available for each service because of the pandemic. Covid protections will be in place, and we have socially distanced seating to promote your health and safety. Preschool and children's activities, birth through grade 5, are open by reservation.
Those with reservations, please arrive 15 minutes early for your service. You will check in at our check-in desk in the lobby using the name you used to register online. If dropping off preschoolers or children, allow an extra 5 minutes or so. This will be the largest gathering we have had at Cross Pointe since the pandemic began--we have distanced our seating but we will be at capacity. Please be prepared to be flexible and accommodating to others as many will be coming to Easter who have not ventured out into a large group of people for some time. For the comfort and safety of everyone attending, please bring and wear your mask inside.