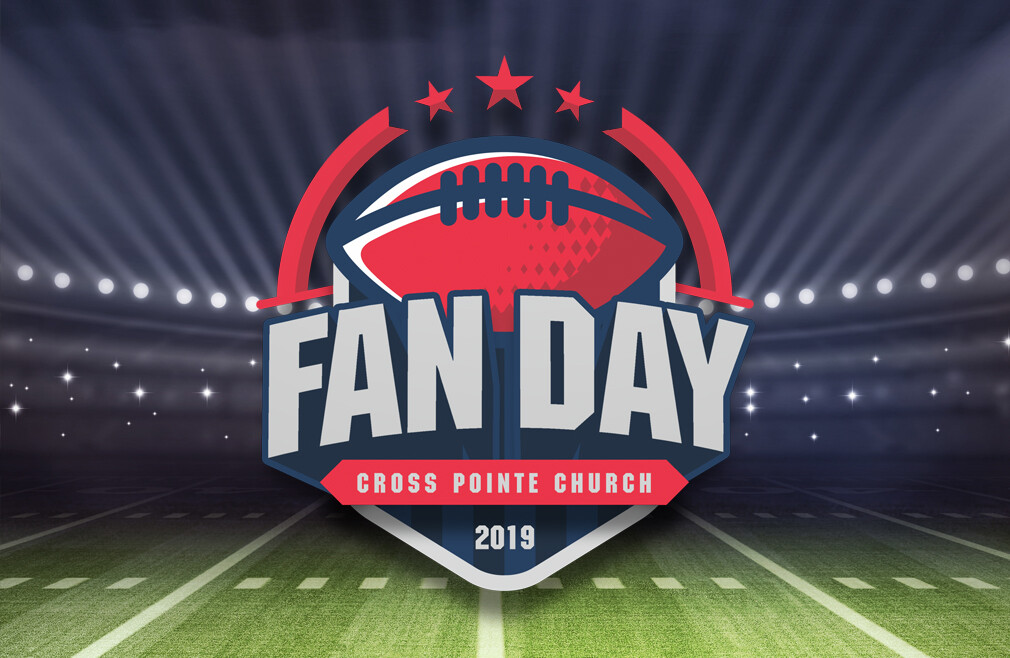 Sunday, August 11, 2019
,
9:00 AM - 12:30 PM
Dates and Location
Sunday, August 11, 2019
Both Cross Pointe Campuses (Sugarloaf and Mill Creek)
Why Fan Day?
We've chosen to build the day around Atlanta's favorite fall pastime. Encouraging friends to join you for a football fan's dream day makes inviting others to church easy and increases the likelihood they'll say "yes!" The goal of Fan Day is to see new people on our campuses, and to have the opportunity to share the Gospel with them in a non-threatening way.
Schedule (Tentative)
9:15 a.m. Worship (special guest David Pollack)
11:00 a.m. Worship (special guest David Pollack)
12:30 p.m. David Pollack speaks to area high school football teams (Sugarloaf campus)
What Are We Asking Everyone at Cross Pointe to do?
Use invite cards and social media to invite friends and neighbors. No other involvement in Fan Day is more important than this. On Fan Day, come along with your guests, wear your favorite team gear, enjoy the Fan Day Family Festival, and worship and teaching time.
Praying
An 24-hour prayer chain for our lost friends will be held August 10. This time of continuous prayer will lead up to and through the morning of Fan Day.
About David Pollack
A linebacker for the University of Georgia from 2001-2004, David Pollack was drafted into the NFL's Cincinnati Bengals. He played two seasons before an injury prematurely ended his football career. His involvement in the sport continues as an analyst for the EPSN network, as a host on the popular College Game Day.
NextGen Ministries
Our preschoolers and children will have activities on this day around our Fan Day football theme at our Fan Day Family Festival. High school football teams will be in attendance.