The Lord makes firm the steps of the one who delights in him; though he may stumble, he will not fall, for the Lord upholds him with his hand. Psalm 37:23-24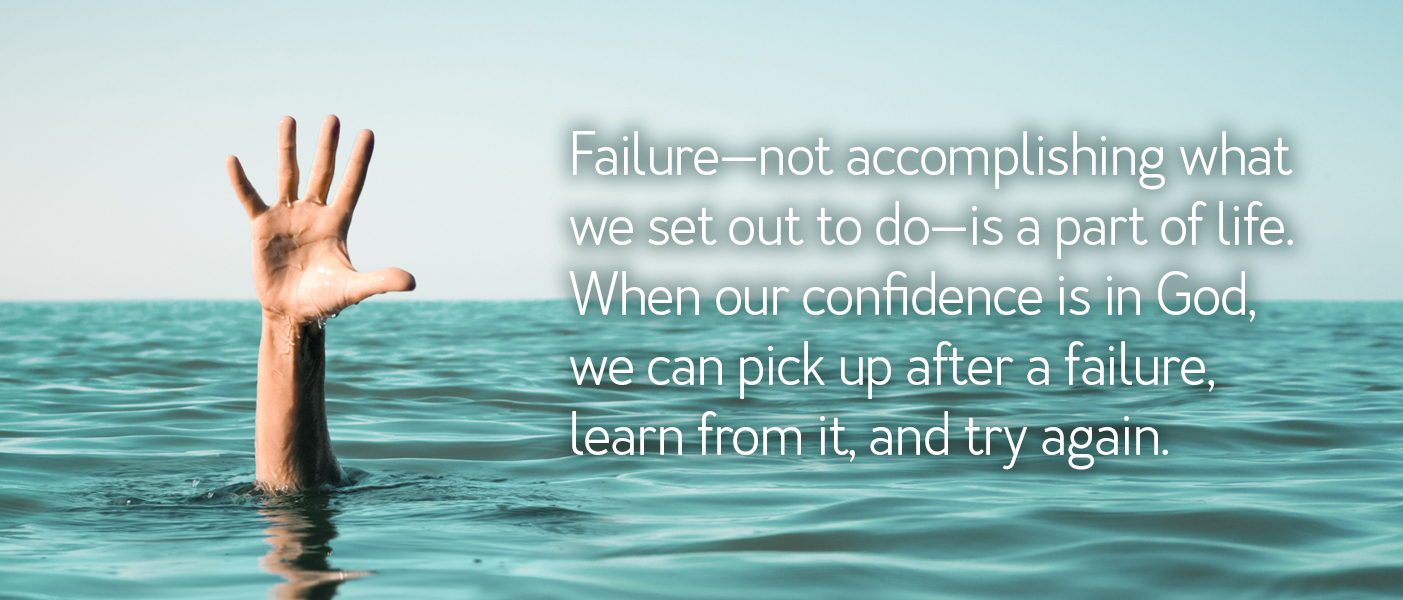 Failure is never a pleasant feeling. It isn't enjoyable to lose a job, see a relationship falter, or fail a test. But the disappointment we feel when we face defeat can be turned to joy if we look at it the right way! Failure is not the same as sin. Failure is trying something earnestly, and not succeeding, where sin is doing something that displeases God. We experience failure in our work, in our home, in our relationships. Failure can fill us with disappointment. Worse, we can look at our failure and simply decide to give up on whatever we were trying.
Thomas Edison was busy working in his laboratory at two o'clock one morning when an assistant came into the room and noticed that the inventor was smiling broadly. "Have you solved the problem?" he asked. "No," replied Edison, "that experiment didn't work at all. Now I can start over again." Edison could have such a confident attitude because he knew that the road to success is often paved with disappointments that serve to extend the road—not to block it. Each failure brought him a little closer to success.
Living a life in Christ is not about being perfect—because we are human—and will always make mistakes. The key is learning how to get up after we have fallen. It's natural to make mistakes—but it's supernatural to learn from those mistakes or trials, and move forward. How do you pick up from failure? The best means to move forward is to have confidence. And as a Christ-follower, when we put our confidence in God, we can trust Him to help us move beyond failure.
Confidence is the certainty that God will be with you when you attempt something. As our faith in God grows, so does our courage (see Psalm 56:3-4 and 2 Timothy 1:7) because our confidence is placed in God instead of in ourselves. Having confidence in God makes sense when we know God and becomes easier as that relationship grows, because God's power and strength have been proven again and again, both in the Bible and in lives all around us, hopefully including our own.
NEXT STEP
A practical way to grow your confidence in God and attempt new things for God is through finding an area of service. Cross Pointe has many ways in which you can use your talents, abilities and resources to serve God and His Kingdom. Visit our Serve area online for a list of opportunities and to sign up to try one out.