"I ate no choice food; no meat or wine touched my lips; and I used no lotions at all until the three weeks were over." Daniel 10:3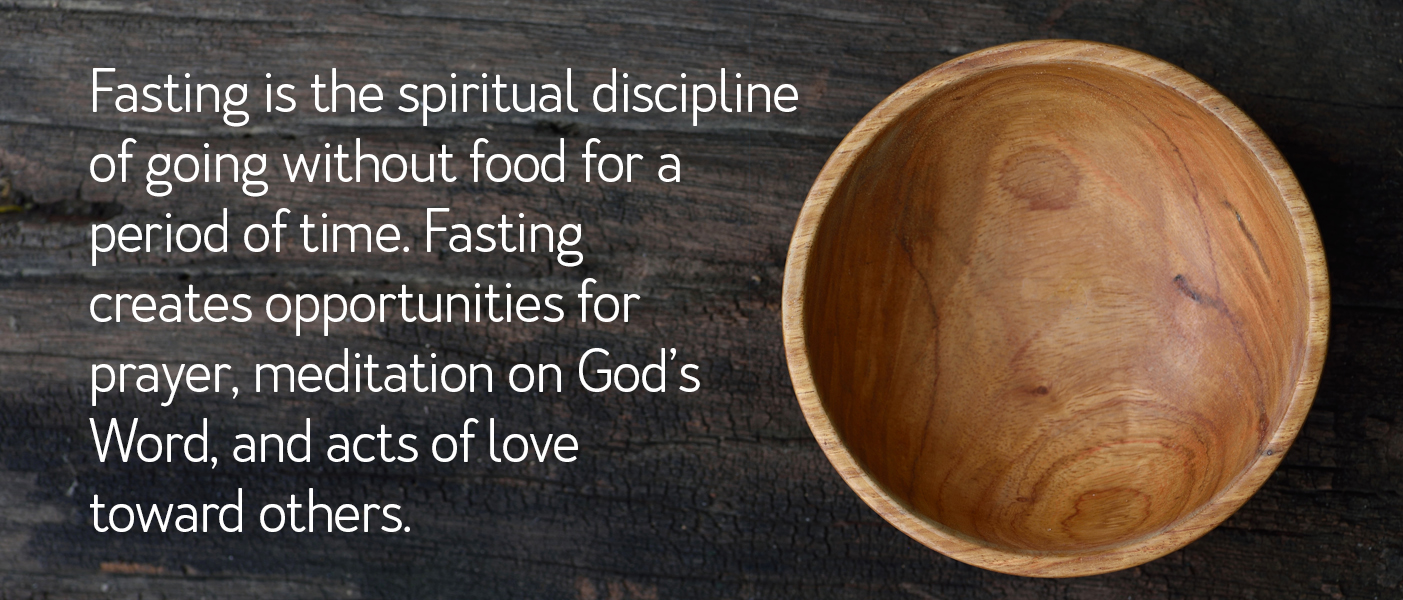 Fasting is a spiritual discipline we see throughout the Bible, in both the Old and New Testaments. It was practiced by the Children of Israel, and by followers of Jesus, and it is still practiced today. Fasting is going without food for a period of time, and replacing that with prayer, meditation, and acts of love toward others. Fasting is not so much a practice of abstaining as it is a practice of replacing.
TAKE A FASTING JOURNEY
We invite you to take a 21-day fasting journey. God will use this commitment and time abstaining from food to deepen your relationship with Him and to increase your dependence on Him. During this time we recommend you practice a partial fast called the Daniel Fast, based on the example of Daniel in the Old Testament (Daniel 1 and Daniel 10).
In Daniel 10, we see Daniel practicing a partial fast, eating only fruits and vegetables and drinking only water for three weeks (21 days). Our suggested fast is modeled after Daniel's fast. It's a great way to start fasting, because it's not going completely without food, and yet it is a significant life adjustment for a spiritual purpose. You can download our Daniel Fast guide, which contains all of the instructions, along with daily devotional readings and prayer prompts.

MORE ABOUT THE DANIEL FAST
The Daniel Fast is not a diet, although some people do lose weight as they make healthier food choices. The Daniel Fast is a unique, life-changing experience. Participating in the Daniel Fast can result in many spiritual and physical benefits. There are a number of great online resources to help you through the Daniel Fast. Before fasting from food, you should be in good health, without any significant pre-existing conditions. You may want to check with your doctor to ensure the Daniel Fast is a good choice for you.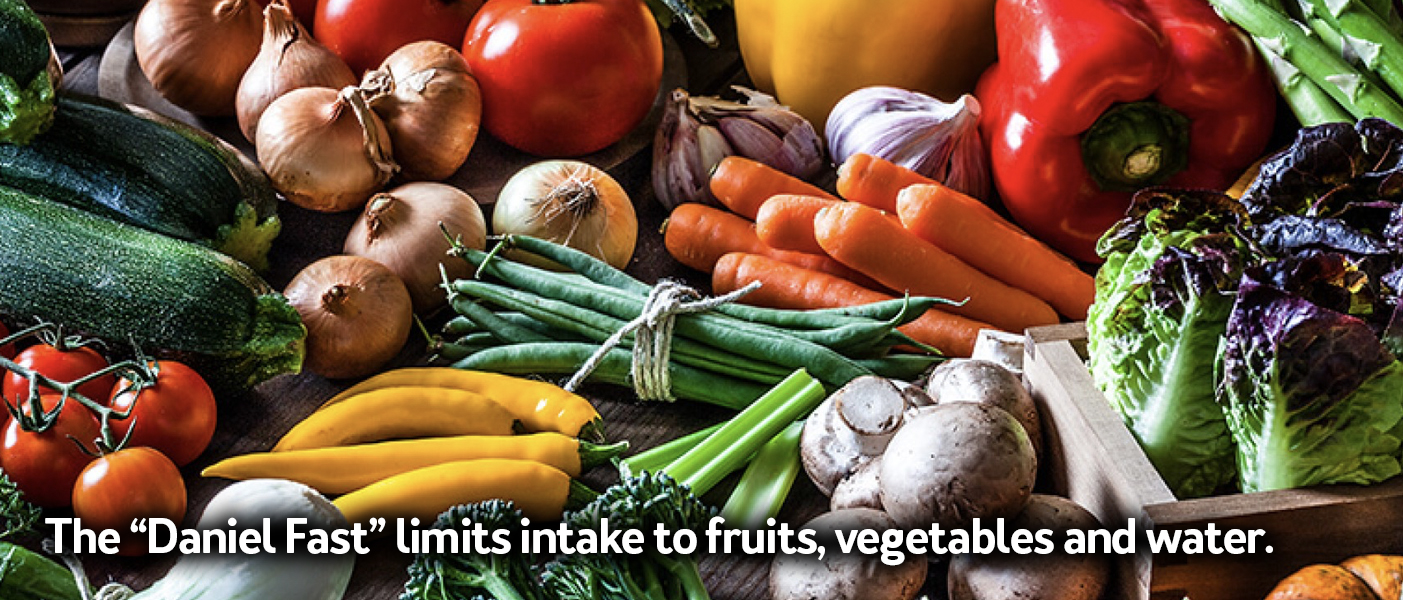 Here are some additional online helps for you to browse as you prepare to fast for 21 days:

For more about what we believe at Cross Pointe Church, visit our web pages detailing our biblical beliefs.