The Fruit of the Spirit, found in Galatians 5:22-23, is made up of the following nine virtues: love, joy, peace, patience, kindness, goodness, faithfulness, gentleness and self-control. The Bible teaches that each person who is a Christ-follower is granted these attributes by the Holy Spirit, and that we should live out each of them in our daily lives and interactions with others.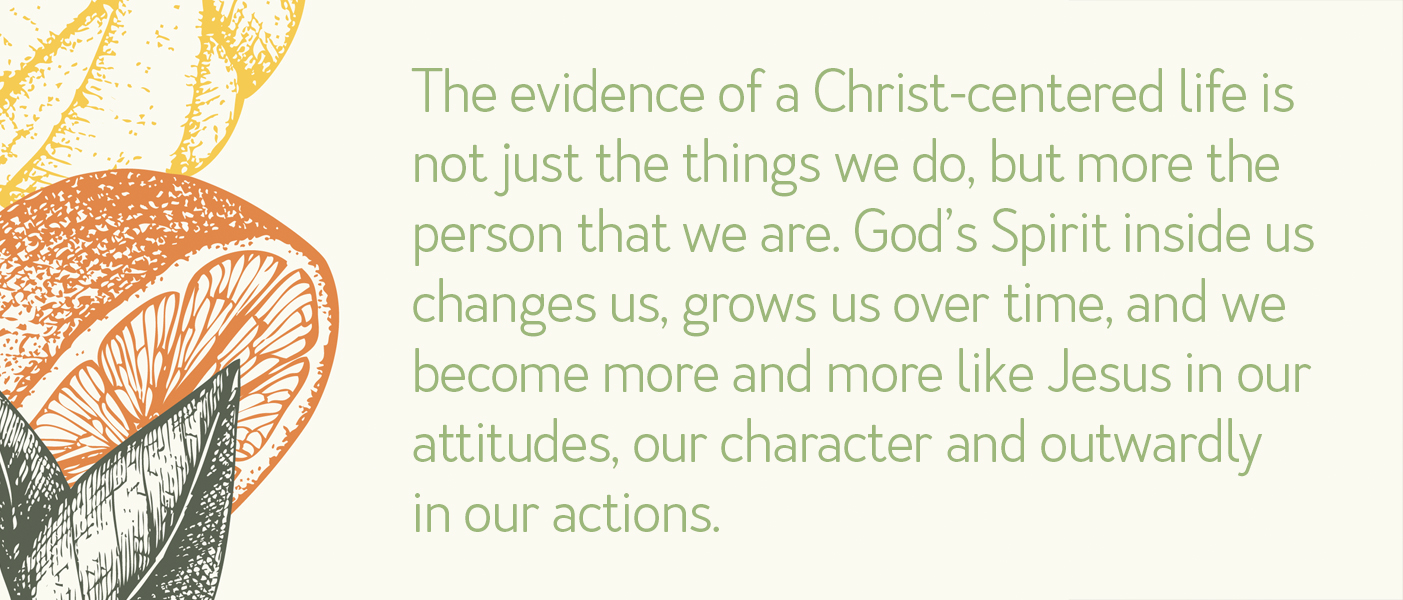 The Bible teaches that the "fruit" is plural—that is, all Christ-followers have all the "fruits". You aren't just kind, or just patient, but possess each characteristic of the Holy Spirit by virtue of the fact the Spirit lives in you as a follower of Jesus (2 Corinthians 13:5, Romans 8:10, Galatians 1:15-16, Galatians 2:20, Galatians 4:19, Colossians 1:27, 2 Thessalonians 1:10).
Pastor James Merritt of Cross Pointe Church in Duluth, Georgia, taught on The Fruit of the Spirit in a series of sermons. These Bible study lessons are based on those sermons, and are useful in personal study or for a small group. The format includes some activities more in keeping with a small group doing the study together, but you can certainly make this a personal Bible study if you choose.

Read The Scripture
Each lesson contains multiple sections where you will read Scripture. Have your own Bible handy to look up the Scriptures (though they are printed in this study guide). Mark your Bible with those Scriptures that are especially meaningful to you.
To Discuss
Each lesson contains multiple discussion questions. These are great conversation starters around the Scriptures for your small group, If studying on your own, answer this questions for yourself. You may even jot down a few notes in the margins of your Bible or in this study guide.
Living It Out
Each lesson contains a few concluding remarks, with ideas to help you live out what you have been learning from Scripture.
Scripture to Memorize
Some lessons contain a suggested Scripture to commit to memory.
Teaching Notes
Some lessons contain logistical notes for teachers or leaders of small groups, helping you to prepare to teach these lessons in your own group.