Journeys are spiritual studies you can take on your own, or with a group. Each journey is different, and focused on Scripture. Through journeys you will learn how to read, understand and act on God's Word, the Bible. Journeys are available as free downloads. Some journeys also feature video and online links for additional content.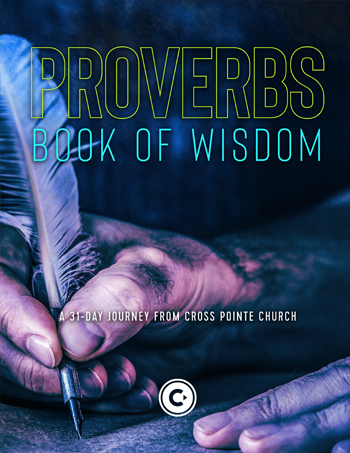 PROVERBS: BOOK OF WISDOM
A proverb is a short saying that usually draws a comparison between two forms of behavior in order to impart religious wisdom to the reader. Biblical proverbs focus on concrete human experiences rather than divine revelation. This powerful 31-day journey through the writings of Solomon will give you a dose of practical and useful wisdom for daily life. More info and Journey download...
RETEACHING GUIDE
Here's a challenge that will help you learn God's Word and apply it daily through life. Don't let Sunday messages be a collection of "fill in the blanks" that exist merely for your own personal growth. Instead, as you study God's Word, use what you are learning to teach others. Don't just listen to a Sunday message for yourself—listen intently so that, in turn, you can reteach it to someone else. The Reteaching Guide will show you how, in just 7 days! More info and Journey download...