Turn to me and be gracious to me, for I am lonely and afflicted. Relieve the troubles of my heart and free me from my anguish. Psalm 25:16-17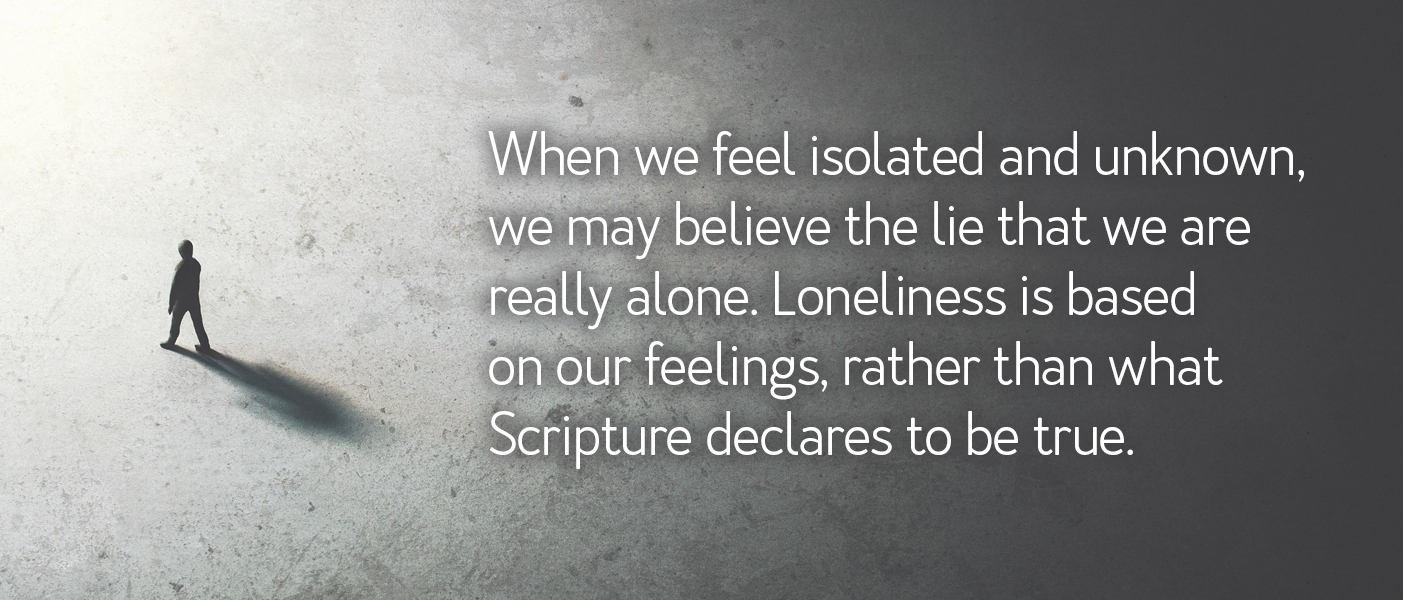 Have you ever experienced deep emptiness by yourself? You're not alone. Loneliness is a familiar foe.
Many of us chase after experiences trying to find community, companionship. Sometimes we even pursue addictive behavior--but it doesn't stop our loneliness. In fact, we can become self-destructive. Have you ever felt that everything you try to relieve a sense of alienation fails?
Nothing the world offers has the tools needed to overcome loneliness. Everything in the world that promises inner satisfaction is short lived. Money, power, and prestige can't fill the hole inside the human spirit because their demands are relentless.
Jesus is the solution! Loneliness is God's invitation for us to pause and spend time in His presence. When we feel alone, it's our responsibility to pray and ask for guidance. And when I reach out to God with humility, then He embraces us with love. Facing lonely times is unavoidable. When a loved one passes away it's a natural reaction to experience loneliness. Splitting from a spouse or a friend is another circumstance that brings isolation. Moving to a new home, taking on a new job--Christ understands that life events cause us to drift away.
By drawing closer to Jesus, we place ourselves in God's hand leading us out of the lonely trap. What if your loneliness continues to plague you even when I ask God for relief? The first thing to remember is God's timing. When God has yet to respond, continue devoting yourself to Jesus. Staying faithful to God, engaging in spiritual disciplines and in the ministries of the church can relieve you from loneliness.
Another action to take when waiting on Christ's intercession is to help others. God wants us to take the focus off ourselves and serve those in need. We do this our renewed spirit is well worth the time spent because it leads us away from loneliness. Here's something we can know from God's Word--Christ never abandons us. Reliance on Christ under every circumstance, including loneliness, gives us the strength to overcome problems. Remember without Jesus' help, life is overwhelming.
NEXT STEP
A great way to relieve loneliness is to engage in serving others as a part of the community of faith--the church. Cross Pointe has many ways in which you can plug in and serve, both on Sundays, during the week, and online. Visit the Serving area of our website to learn more.