Come to me, all you who are weary and burdened, and I will give you rest. Take my yoke upon you and learn from me, for I am gentle and humble in heart, and you will find rest for your souls. For my yoke is easy and my burden is light. Matthew 11:28-30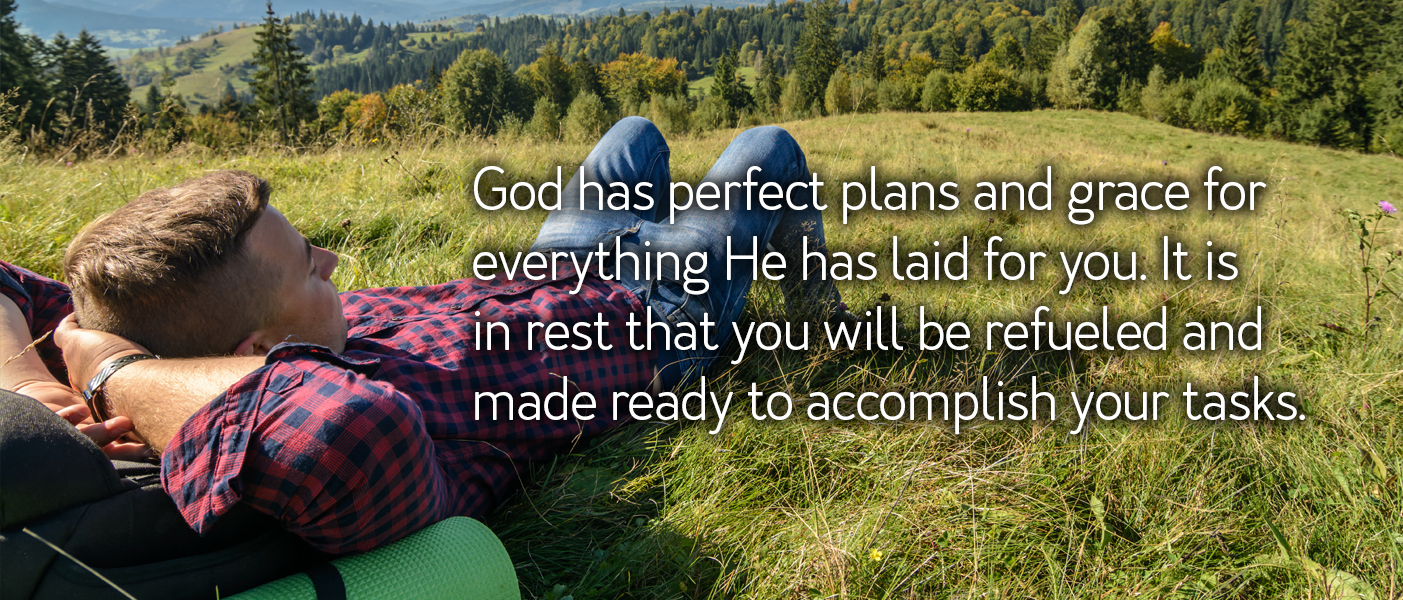 Jesus told His disciples to come to Him. As we make disciples, we do not teach people to come to human leaders or church programs with their burdens, rather we teach them to go to Jesus. Some people feel they can only get close to God when they are experiencing victory in all areas of life. However, Jesus told His followers to come to Him, not only when things were going great, but when they were burdened and weary. In discipleship, we are to teach people to go to Jesus no matter what the situation, especially during tough times.
Twice in this passage Jesus promises rest for those who would come to Him and learn from Him. This is not the kind of rest we get from taking a day off. Jesus promises rest for the soul. Sometimes the most restful thing we can do is the will of God. On the other hand, it is common for spiritually weary people to get more and more involved in endless church activities without ever going to Jesus. This results in burnout rather than rest. If we connect with Jesus we will have rest, no matter how busy we may be.
Often we allow the busyness and stress of the world to influence us in greater ways than the words of God. We are designed for rest. We are designed to have a full day and various times throughout each day set aside to simply enjoy God and the life He has given us. When we value success and busyness over relationship with God and obedience to His commands, our priorities are out of place. When we choose busyness over rest, we place more value on whatever we are working on than our relationship with God and the abundant life He died to give us.
Next Step
Real rest helps your body and mind. Your heart rate and blood pressure come down. You shift from deliberate and effortful thinking--like trying to solve a problem or figure something out--to a more passive state.
Walking: In a study aptly titled "Give Your Ideas Some Legs," researchers from Stanford University found that individuals who took a short (6 to 15 minute) walking break increased creative thinking by 40 to 60 percent, as compared to those who remained seated at a desk.
Hanging out with friends. Research shows that social connection helps to shift the nervous system into a restful state and releases hormones that have anti-inflammatory properties, like oxytocin and vasopressin.
Experiencing nature. Time spent in nature is associated with more relaxed physiological and psychological states — even just looking at pictures of natural settings for a few minutes has been shown to increase creative thinking.
Hiking. Group forest walks have been found to decrease stress hormones and attenuate virtually every part of the fight-or-flight stress response. For the full effect, leave your smartphone behind.
Sleeping! The obvious one, but still: No form of rest is as powerful. During sleep, your body repairs and grows and your mind retains, consolidates, and connects the information that you were exposed to during the day. Short naps (10 to 30 minutes) can give you a boost in energy and creativity, but nothing can replace the massive importance of sleeping seven to nine hours every night. Put simply: Sleep is one of the most productive things you can do.
Step back. Relax. Close your eyes. Enjoy worship and praise music from our Sunday services. Our Spotify playlist is updated regularly with selections from our CP Worship team. Click below to listen.