Getting Your Foot in the Door
Series: RSVP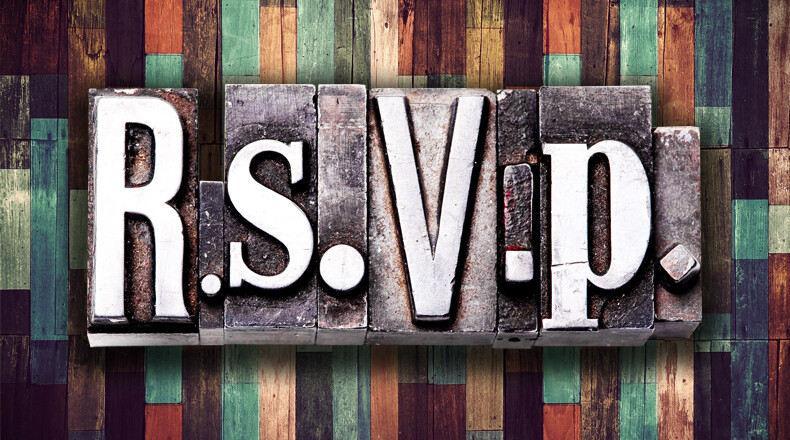 At least some of us here today believe in the redeeming and transforming power of God's presence in our lives or else we wouldn't be here. That very belief also describes a big problem we have. The problem is even though we really believe our neighbors, relatives, friends and co-workers would be better off if they knew Jesus Christ as their Lord and Savior we don't live like it. All I need to know that is true is one statistics and that is 96.4% of all professing Christ-followers have never led another person to a relationship with Jesus Christ.
Series Information
Ever received an invitation in the mail? The finely crafted envelope and your name emblazoned in hand-inked calligraphy on the front. Inside, a carefully worded card that beckons you to be a part of something special. At at the close those four letters, abbreviated from the French phrase répondez s'il vous plaît--your response to the invitation is requested.
In this three-part message series, Pastor Merritt looks at the most important invitation ever given. An invitation from Christ to join His kingdom and His work on earth. As Christ-followers we have already given our response with our lives. Now, it is our turn to share this most precious of invitations with our friends, our neighbors, our families.