Pressing On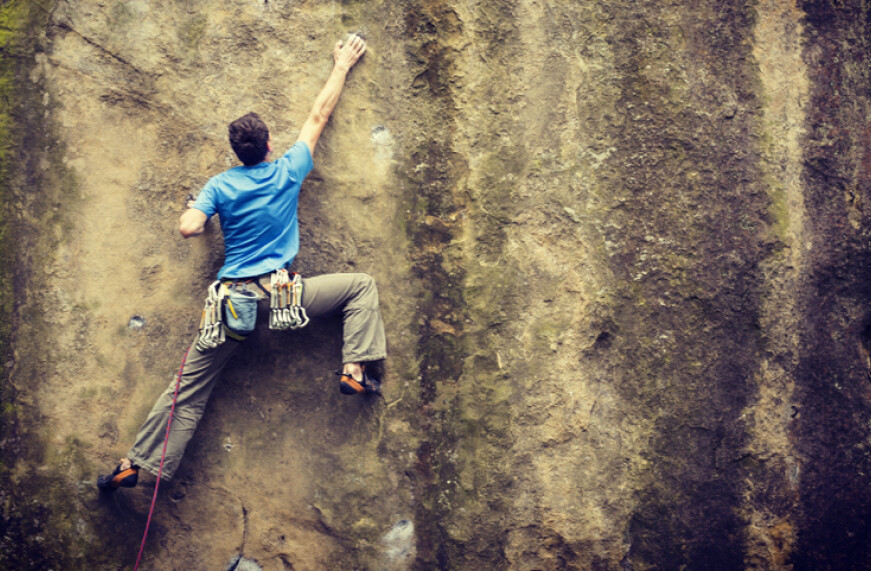 Jesus is not part of a Christian's life – He is the Christian's life. There is a huge difference in the two.
"Not that I have already obtained all this, or have already been made perfect, but I press on to take hold of that for which Christ Jesus took hold of me." Philippians 3:12
We have entered the season of resolutions, goals, and new strategies and plans. Every church building and gym in America will likely be full for the next few weeks. Fresh starts feel good, don't they? But how much lasting change will take place in the coming year? How many goals will be reached or even steadfastly pursued? Most of us are quite good at starting…but finishing is all that counts. Somewhere between the starting gun and the finish line, the newness wears off and reality sets in and it is so easy to give up.
Is your walk with Christ any different? I hope so! A relationship with the God of the universe should not be one of many priorities. He is not a slot on a calendar or an item on a to-do list. Following Him does not take place in a couple of hours each Sunday. Jesus is not part of a Christian's life – He is the Christian's life. There is a huge difference in the two. The Apostle Paul understood this difference.
The phrase Paul used to describe his relationship with Christ was, "I press on." This phrase doesn't merely mean to follow or run, but a heated pursuit. It means to run after something as if to chase it. Do you remember playing the game of "Chase" as a child? Someone always had to be "it." That person had to chase someone until he caught him. In Philippians 3, Paul is declaring himself "it" as he chases after Christ.
What is interesting about this metaphor is that through faith, Paul already "has" Jesus, doesn't he? So why run so hard after Someone you already believe in and have a relationship with? What is it Paul is pressing on to take hold of if he is already saved? I am going to let you ponder that question on your own. Later this week as we continue in Philippians 3 I think God will answer that question for us.
Are you pressing on after Jesus with all your heart? Let 2013 be the year that you not only start well, but also finish strong. Make this the year that you chase after Jesus with full abandon and steadfast faith.
PRAYER
Holy Father, What peace I have knowing that I don't have to be perfect, just persistent. Please help me to press on in You today, through all of the noise, distractions and temptations that surround me. Draw me nearer to Your heart so that I may glorify Your Name today. In Jesus' Name, Amen.