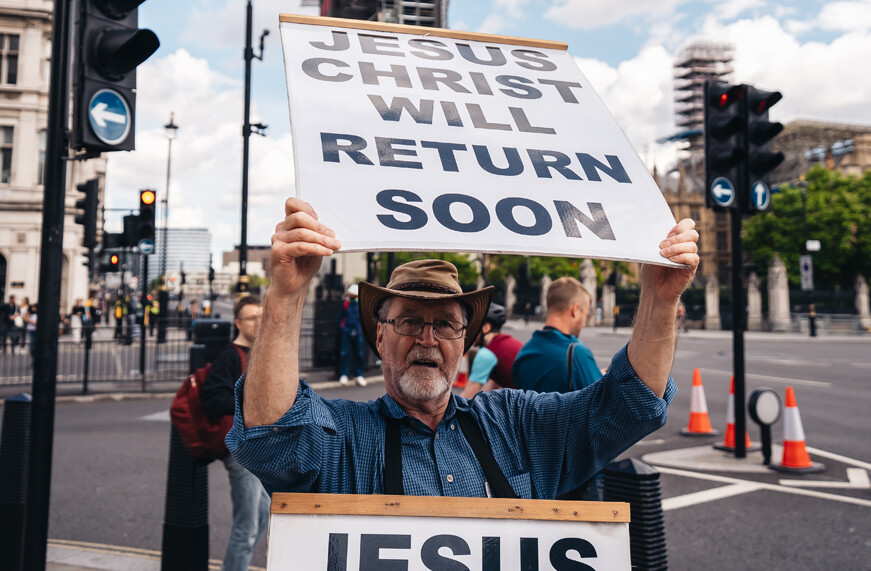 "Let us acknowledge the LORD; let us press on to acknowledge Him. As surely as the sun rises, He will appear; He will come to us like the winter rains, like the spring rains that water the earth." Hosea 6:3
Jesus, and the message He brought, was the fulfillment of thousands of years of prophecy. It was a promise kept to Abraham, Isaac, Jacob and their descendants. As Acts 10:36 says, God's message in Christ is the good news of peace. Not peace between men, but peace with God.
Peace with God can only come through Christ. There is no other way. God sent John the Baptist to prepare His people for the coming Messiah. And when Christ appeared, John recognized Him as the Lamb of God—the Messiah—who had come to take away our sins. But long before John the Baptist walked the earth, God spoke through the Old Testament prophets, urging His people to repent and obey… and promising a coming Savior who would redeem and restore. Without Jesus, God's Spirit would not live in us. We would still be separated from God by our sins.
What a wonderful Savior! He not only died for our sins, He became our sin so that we might have peace with God through faith in Him. This is the greatest of all mysteries… Christ in you, the hope of glory (Colossians 1:27). Let us never take for granted that we have peace with God through Christ. For it is one of the greatest miracles of God's grace.
Have you, as Hosea 6:3 says, acknowledged the LORD today? Are you pressing on to know Him more? Is your life a testimony of His grace and mercy? As surely as the rains fall, Christ will return just as He promised. Will you be ready?
If we believe His return is a sure thing, we will live with a sense of urgency… not fear, but urgent faith. Behind our attitudes, decisions, and relationships we will be driven by the unseen force of eternity.
Prayer: Loving Father, How do I even begin to thank You for Jesus? I know there is nothing I can say or do to earn this gift of peace with You. All I have to offer is my heart and my life. May You be glorified in and through me. Help me to use each day You give me for Your purposes. In Jesus' Name, Amen.