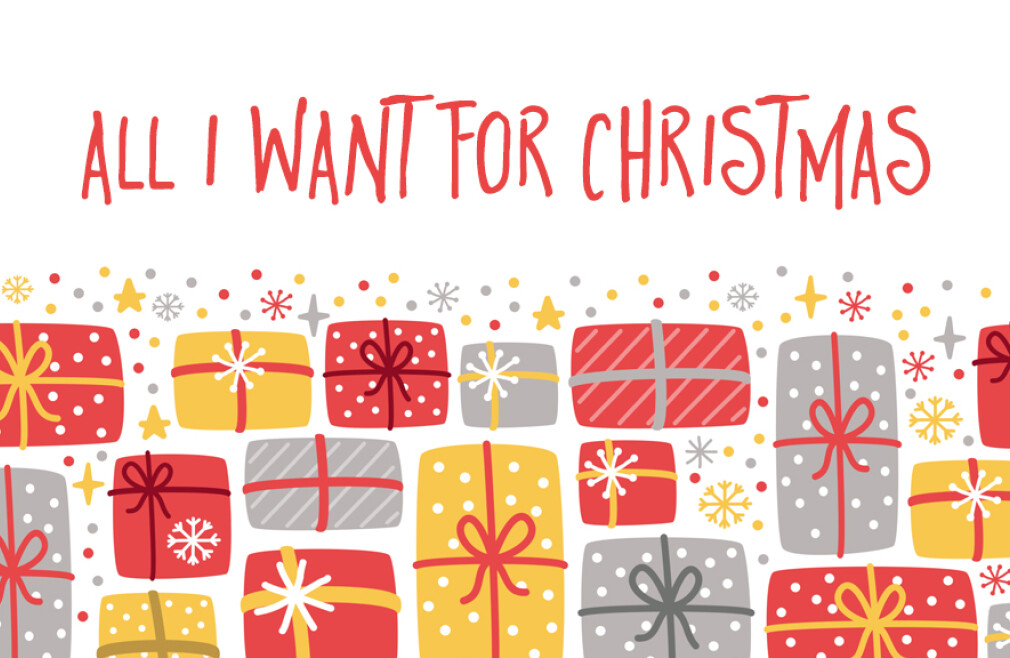 Every Sunday, from 12/05/2021 to 12/19/2021
,
9:00 AM - 12:00 PM

Join Pastor Merritt this December as we open God's Word to explore four amazing gifts of Christmas. This teaching series "All I Want for Christmas" includes three Sunday messages and our Christmas Eve services:
December 5, A Redeeming Faith (1 Corinthians 13)
December 12, A Resilient Hope (1 Peter 1:3-6)
December 19, A Real Love (Romans 10:14-17)
December 24, Obedient Joy (Luke 2:10-11)

During December we'll have the opportunity to serve our community and our neighbors. We're making loaves of banana nut bread (the Pastor's favorite!) to deliver to our neighbors, along with invites to our Christmas activities. It's super simple to do, inexpensive, and a great way to connect with the people around you. You can download a PDF of the recipe here, and watch the video below for complete instructions:

Through our small groups we will be serving families in need that we are identifying with the help of our local schools. Each small group is challenged to identify a family, and provide Christmas for their children and a Christmas meal. The goal of this outreach is to connect personally with our community. Those not involved in a small group can contact the Discipleship Office and we'll connect you with a group that is participating.

Members of our staff and lay teams will be ministering to police and firefighters during the holidays, providing for their Christmas needs on an individual basis.

Don't miss a great evening of fun, friends, candy and Christmas treats, crafts and games for families on Friday, December 10, 6:30 to 8:30 p.m. at Cross Pointe. Kids, kindergarten - grade 5, moms and dads, and friends are invited! Details...

Join us Friday, December 24, for Christmas Eve services at 3:00 and 5:00 p.m. Music of the season, Christmas carols and a devotional message from the Pastor will be a part of this wonderful Cross Pointe tradition. RSVP today to ensure your seats for this great Christmas worship event. Details...