The Preschool Playground at Cross Pointe (Sugarloaf Campus) is available to rent for parties.
Hours
The Playground can be reserved for Saturday parties starting between 10:00 a.m. and 2:00 p.m. The length of time for party rentals is 2.5 hours.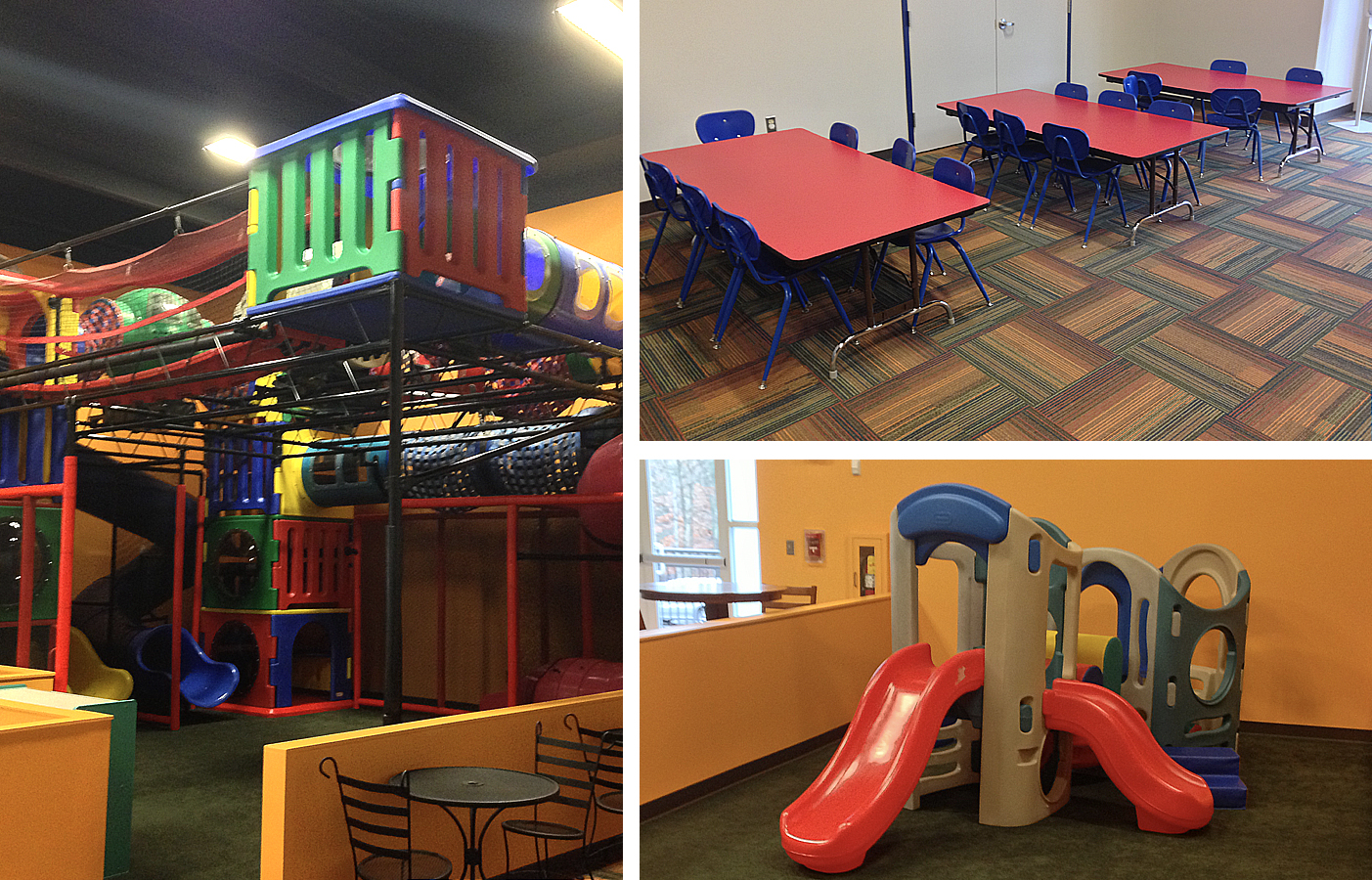 Playground Features
Comfortable indoor play space that's ready for fun, rain or shine
A large play area with three slides, climbing spaces, tunnels and bridges
A small play area for crawlers/toddlers, with separate walled access
A food preparation and storage area with sink, cleaning supplies and refrigerated storage
Separate outdoor entrance with ramp access
Restrooms nearby
Cost
A $250 party fee covers the cost of utilities and staff setup/cleanup for your event. A $50 non-refundable deposit reserves your space. The balance is refundable should you cancel your reservation. A discounted rate is available to Cross Pointe Church members. Contact Tanya Giddens for details.
Reservations
The Playground can be reserved on a first-come, first-served basis. Church ministry events are given priority over party requests. Complete the online form (below), and a staff member will contact you to confirm your request.
Additional Details
The party fee covers basic setup and clean- up. You are responsible for cleaning up food, spills and serving items. Trash cans, bags and cleaning supplies will be provided.
Smoking and alcohol are not allowed anywhere on the Cross Pointe Sugarloaf campus.
Food is not allowed in or around the Playground area/equipment.
Serving utencils, eating utencils, plates, cups and ice are not provided. Please plan to bring your own.
Because we must prepare for a full Sunday schedule each week, we do not allow events to conclude any later than 5:00 p.m. on Saturdays.
Please fill out the form below to let us know when you'd like to have your party.